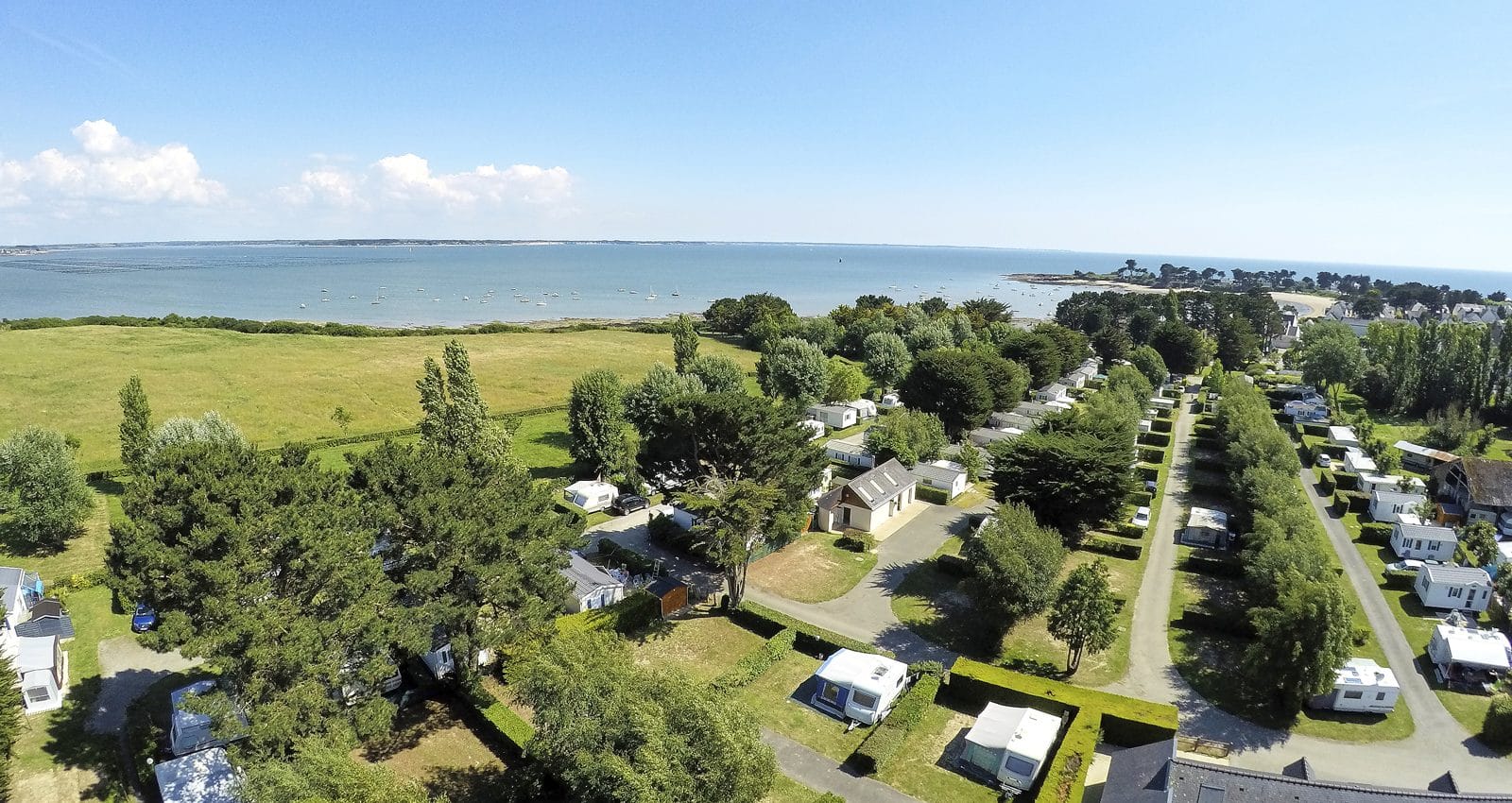 Welcome to camping in Damgan
at the Oasis campsite
Campsite open all year round
Welcome to camping in Damgan

at the Oasis campsite
Welcome to our Camping l'Oasis, a 2-star campsite in the Gulf of Morbihan, which welcomes you from April to mid-October. Come and discover our campsite by the sea in Damgan, for a weekend or holidays with family or friends!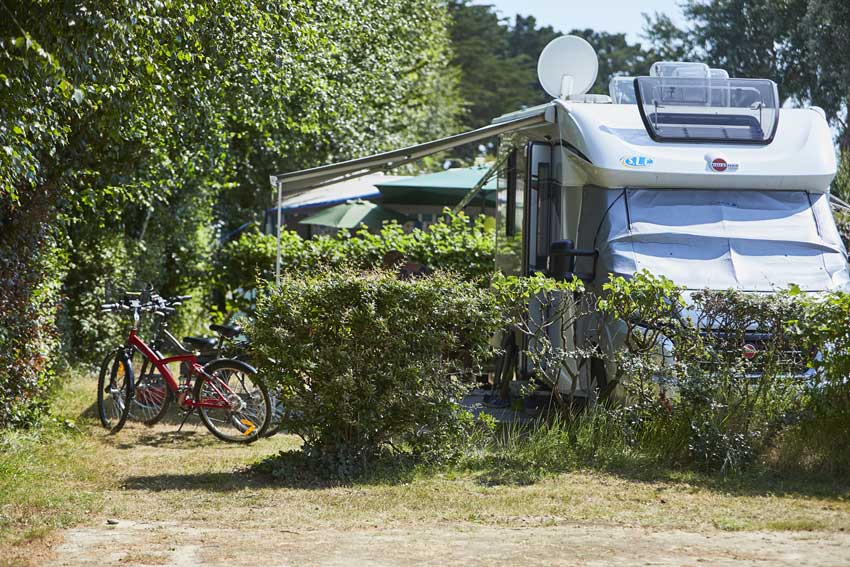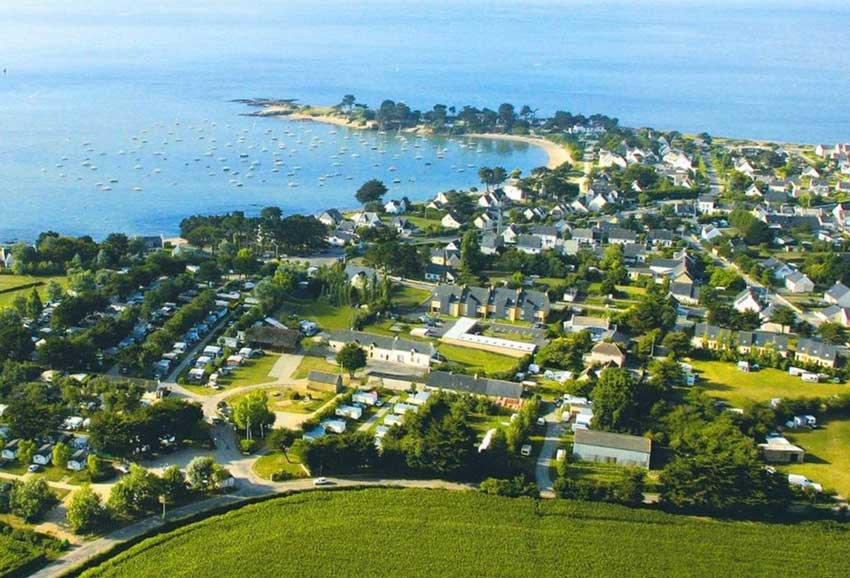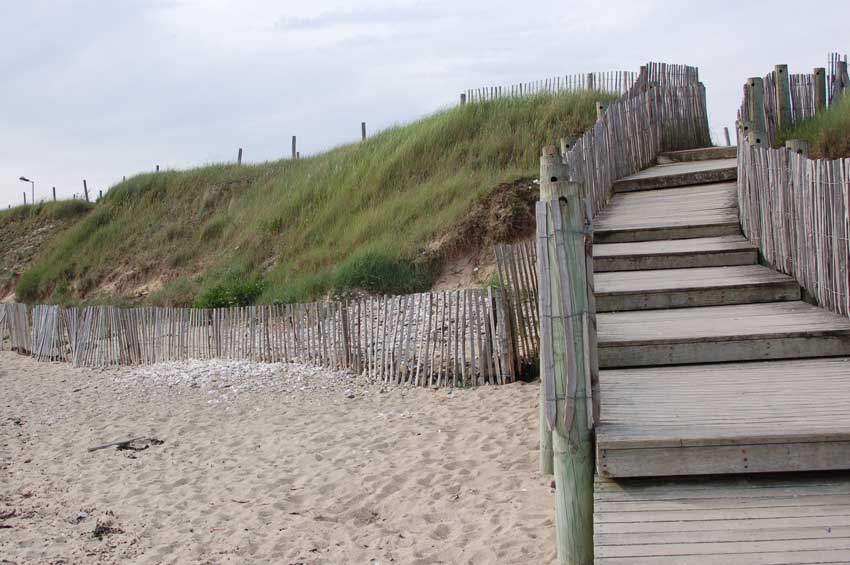 Stay camping in Damgan

in South Brittany!
Our establishment is a family campsite in Morbihan located in Kervoyal , in Damgan , a very dynamic seaside resort. For your outdoor holidays in Morbihan, opt for a strategic location near the sea to discover this wonderful region in a Damgan campsite.
Choose a campsite by the sea

in Damgan
During your holidays in Morbihan discover our campsite L'Oasis. Located 50 meters from the beach , enjoy large stretches of fine sand with family or friends. Dear holidaymakers, find a wide range of activities: oyster beds , famous fishing area to do on foot, sea fishing , Gulf of Morbihan , the Sinagot , soccer fields and tennis , sailing school … The Golf du Morbihan opens its arms to you for an unforgettable moment with direct access to Kervoyal beach from our Damgan campsite. Don't wait any longer book your camping stay in Morbihan by the sea now.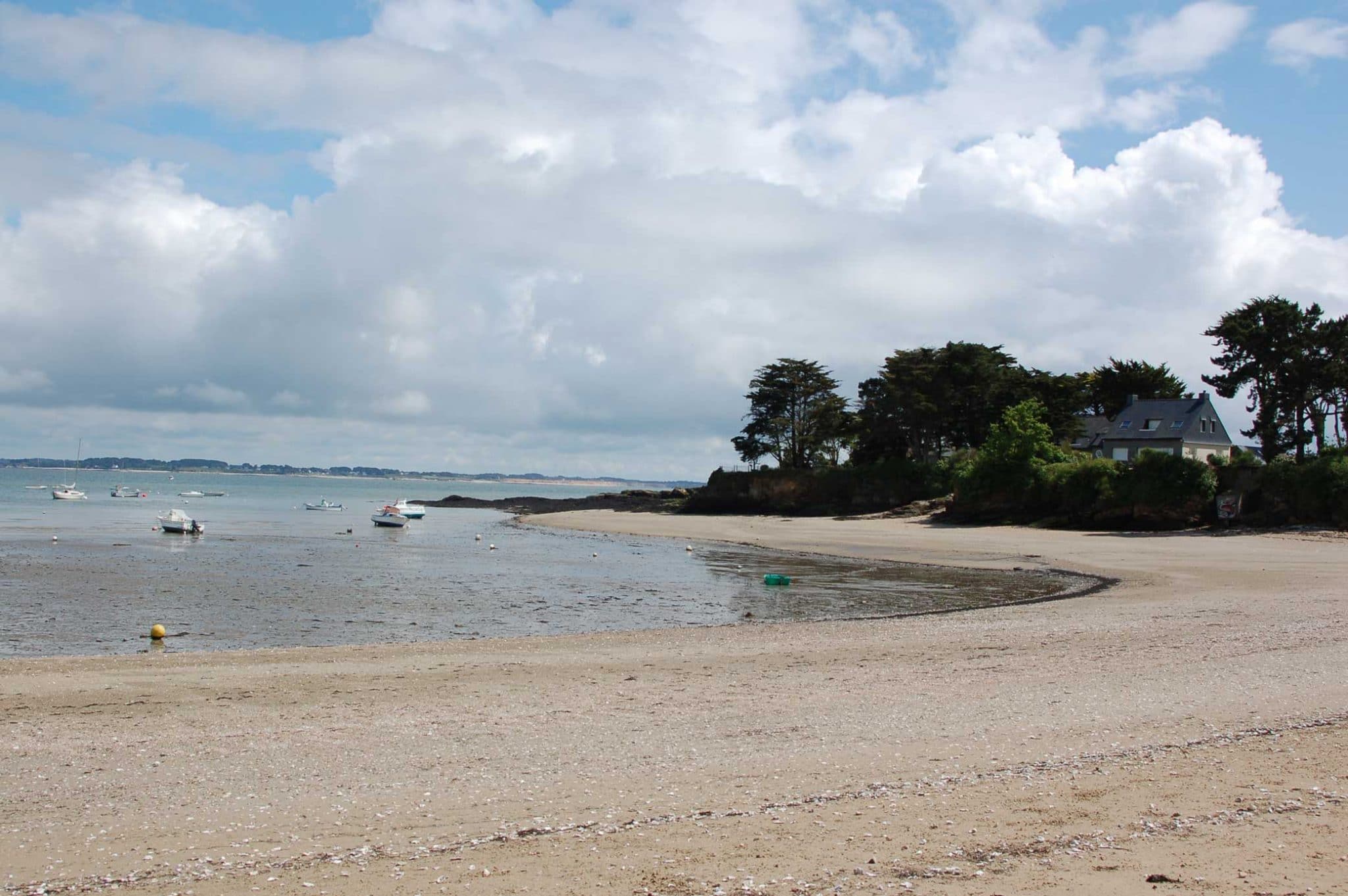 Rent a mobile home or a pitch

camping in Morbihan
Mobile homes
2 to 8 people
Pitches
Caravans, motorhomes…
Mobile home rental on a campsite in Damgan: choose the Oasis campsite
In the heart of the Gulf of Morbihan, discover our wide choice of mobile homes that can accommodate 2 to 8 people . We offer 4 types of comfort rentals at very affordable prices . Our rentals in South Brittany are mainly rented by the week. Some of our mobile homes have a sea view to make the most of your holidays by the sea. All our rentals are equipped . Its delimited space as well as the greenery which surrounds it will guarantee you holidays in all discretion.
For those who wish to purchase a mobile home, we have a wide offer to satisfy your desire for a pied-à-terre in Damgan.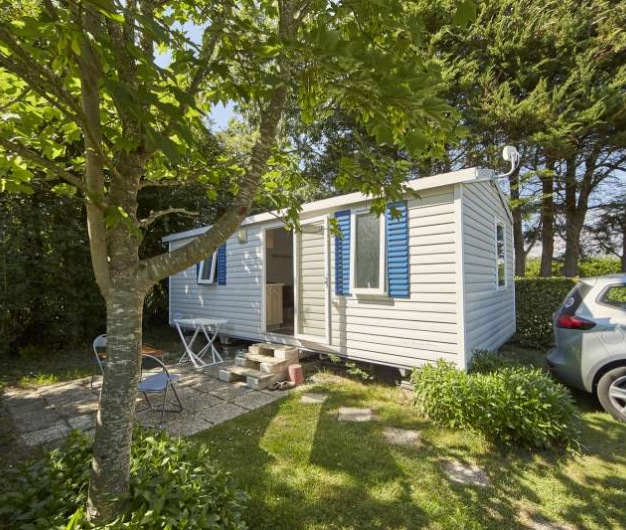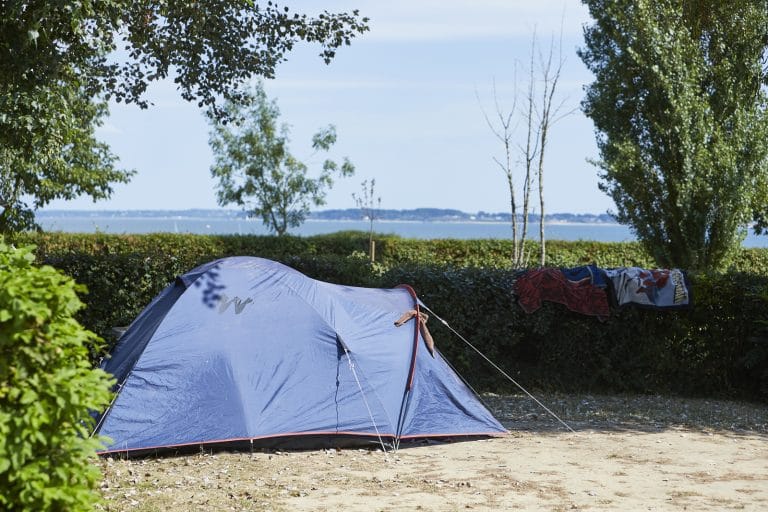 Damgan campsite and motorhome area
At the 2-star Oasis campsite and for lovers of traditional camping, we offer you the opportunity to stay on an exclusive pitch with a superb view of the sea . Whether you are camping in a tent, a caravan or even a motorhome, don't wait any longer to discover our magnificent relaxing and green setting in the heart of Morbihan. Opt for a spacious camping pitch with an area of 90m² to 110m² and these are obviously private.
Read more
More or less shaded, the pitches are camping plots delimited by small hedges. Demarcated and shaded , each pitch has access to water and electricity. Motorhome friends, you are welcome at the Damgan campsite . We are equipped with a service area.
Enjoy a campsite with many services

for maximum comfort in Damgan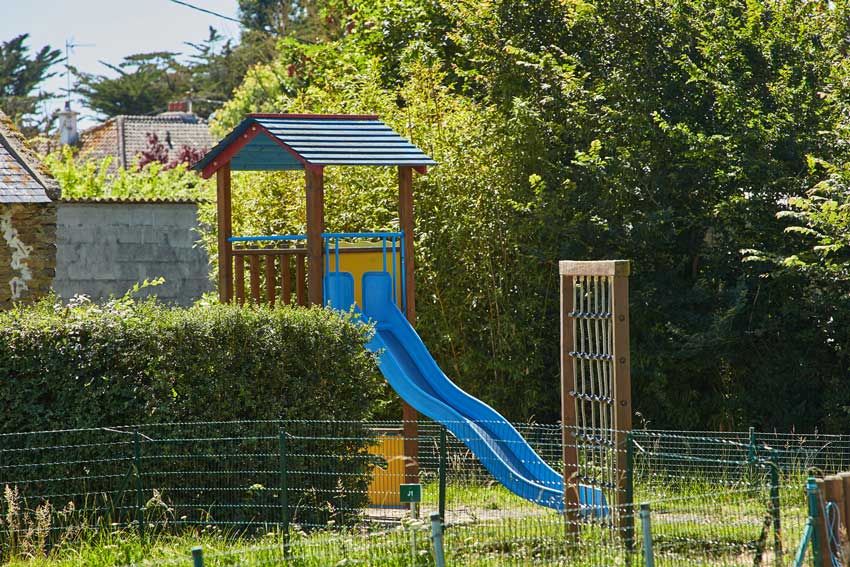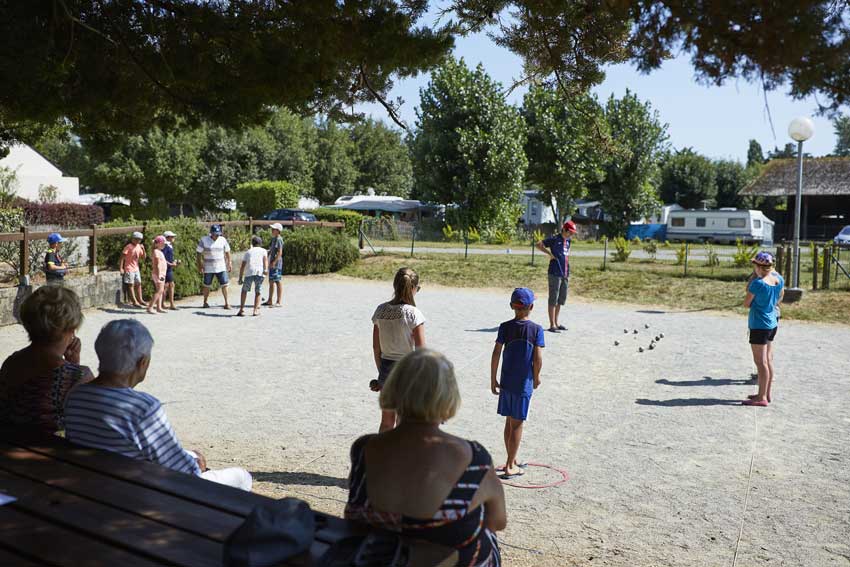 Discover many animations
For the comfort of all and for pleasant and successful holidays, our campsite offers:
Many services and a quality welcome
Activities and leisure for everyone : relaxing and sporting afternoons with a volleyball court, petanque competitions, table tennis tournaments, a playground for children…
Discover Morbihan from Damgan
Outside the Damgan campsite, many activities are available to you in the Gulf of Morbihan. On the sea, try your hand at fishing , diving or sailing . For those who don't have sea legs, enjoy long and beautiful walks , bike rides or even horseback rides ! To please your children, a golf course is near Damgan.
Read more
Our Oasis campsite in Damgan is located 6 km from the expressway on the Nantes-Quimper axis. Close to Vannes, located just 20 minutes away by car, our campsite is near the Rhuys peninsula , the Gulf of Morbihan and the Guérande peninsula…
The weather in Damgan
The Damgan weather climate is very favorable for most of the year. The mildest months with the lowest temperature are November, December, January and February, ranging from 9 to 13 degrees on average. The Damgan weather and its warm climate the rest of the year allows you to leave whenever you want . For example, the hottest months are June, July and August with an average of 22 to 24 degrees. In the middle of the afternoon, the temperature can reach up to more than 30 degrees. The Damgan weather is not capricious, rain and precipitation are rare on the Gulf of Morbihan. A rental at the Damgan l'Oasis campsite is the opportunity to take on some color!